WOOSH! That was the sound of my second week of school flying by, and Zzzzzz, was the sound that I made by 8:00PM last night! I was exhausted which is pretty much the consensus of every blogger that has returned to school prior to Labor Day!
I'm still loving my new school and coworkers! Everyday has been a confirmation that the move was a smart choice. My new principal passed out a copy of One Word that will change your life to all of us during our preplanning week.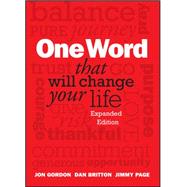 My word for the school year...Balance! Which leads me to my #2 random thing for the week.
In order to maintain balance this year I scheduled a Mani/Pedi after school on Monday, a Message on Wednesday, and a Facial on Friday! Repeat after me,
"Relax, Refresh, and Heal!"
Florida added a new Math standard to the Common Core standards on Relational Thinking and my school district decided it should be taught first on our new curriculum map. This was a mind blower for my 4th grade team. Thankfully, our wonderful Grade Chair went to several math workshops over the summer and brought back how to Transform Standards into Clear Learning Goals in the form of a Standards Wall. Have any of you used this? I loved it! Here's what my wall looked like for the Relational Thinking Standards MAFS.4.OA.1a & 1b.
This is an example of implementation of "Determine if an equation is true or false by comparing, decomposing, and composing the numbers" students are not to use calculations and must share/record their thinking.
This is very exciting! I have my very own kit and have started to build my Classroom's Reading Community! I was also given the Vocabulary Supplement that compliments the program! I love it!!
So far we have established our classroom Reading Community, routines & procedures for Class Meetings, Listening to our Partner, and how to share our thinking with making connections to the text! Stay tuned for more sharing on how effective this program is for All my students!!
Random Thing #5 is dedicated to my son, Erik. He has completed 4 weeks of Marine Corps Boot Camp. I have received 3 letters from him so far and he sounds up beat, motivated, and in good spirits! This warms my heart. He has 9 more weeks to go! Next week he has Water Survival Training!
I'm confident he will excel since he is a Florida Boy, Surfer, and an Excellent Swimmer!
Have a wonderful Labor Day Weekend!